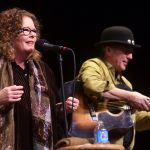 Mollie O'Brien and Rich Moore in Concert at Blue Gate Studio
Date: Wednesday, March 22, 2017
Place: Blue Gate Studio, 239 W SR 9,  Virgin, Utah
Time: 7:00 pm (doors open at 6:30)
Seats: Suggested donation: $15, 18 & under free. All proceeds go to Mollie and Rich. In the tradition of house concerts everywhere, you are invited to bring finger food to share at intermission.
Seating is limited. For reservations, send a check to Blue Gate Studio, PO Box 790159, Virgin, UT 84779. Or purchase tickets online
Listen to Mollie and Rich on their website
For more information, contact Hal Cannon and Teresa Jordan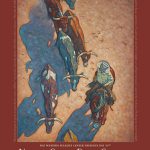 Teresa Jordan to perform at the 33rd National Cowboy Poetry Gathering

February 1-4, 2017
Her shows include "Let the Mystery Be" with Paul Zarzyski, and "The Ties that Bind," a night of stories that grew from a collaboration between the National Cowboy Poetry Gathering and The Moth from New York City.
See the full National Cowboy Poetry Gathering Schedule here.
If you aren't familiar with The Moth, get a taste as Ted Conover tells "Sing Sing Tattoo."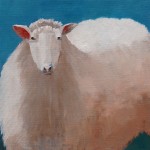 Three-Woman Show at Phillips Gallery


With Trent Alvey and Meri DeCaria. Preview the exhibit here.

June 17 – July 8, 2016 Opening Reception June 17, 6-9 pm The Phillips Gallery 444 E 200 S, Salt Lake City, (801) 364-8284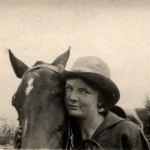 Snow College Convocation Arts & Lectures Series


"The Open Road: A journey towards a creative life" Thursday, February 25, 2016 Eccles Performing Arts Center 300 E. Center St, Ephraim, Utah 12:30 – 1:20 pm Free and open to the public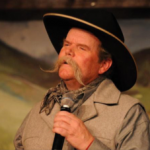 The 32nd National Cowboy Poetry Gathering


January 25-30, 2016 Elko, Nevada See the program here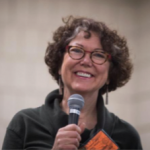 Waddie Mitchell and Teresa Jordan Stakeholder's Breakfast G Three Bar Theater 501 Railroad Street Friday, January 29, 8:00 -9:30 am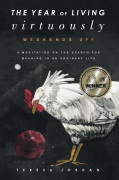 Now Available…
Paperback and audible.com editions have been released in time for the holidays. Put them under your tree!
Available in hardback, paperback, audiobook and e-reader formats from your local independent bookseller, Barnes & Noble, Amazon.com, and Audible.com.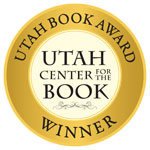 The Utah Book Award!
The Utah Center for the Book, in conjunction with Utah Humanities and the Salt Lake City Public Library, has given The Year of Living Virtuously (Weekends Off) the 2015 Utah Book Award in Non-Fiction.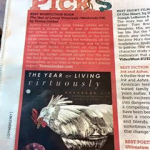 Salt Lake City Weekly Readers choose The Year of Living Virtuously (Weekends Off) as Nonfiction Book of the Year.
"Author and visual artist Teresa Jordan set to herself a unique task: a year of meditation on virtues such as temperance, moderation, cleanliness, chastity and humility in the form of an online diary, taking the weekends off for a few vices. The result, however, was far from an uptight series of lectures on right living. Instead, the funny, deeply personal essays crafted by Jordan offered insight into the way we think about virtues, and how they manifest themselves in our lives in ways we don't always expect." –Salt Lake City Weekly, September 9, 2015.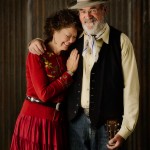 Saints and Sinners: An Evening of Songs and Stories with Teresa Jordan and Hal Cannon

Escalante Canyon Arts Festival Escalante, Utah Friday, September 25, 7:30 PM Escalante High School Auditorium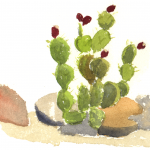 The Illuminated Idea: The Quirky Marriage of Images and Words

A workshop on the illustrated journal Escalante Canyon Arts Festival Escalante, Utah Friday, September 25, 7:30 PM Escalante High School Auditorium More information here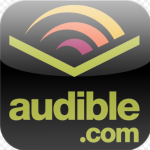 Audible.com has purchased audio rights for The Year of Living Virtuously (Weekends Off). Expect the audio book by Christmas.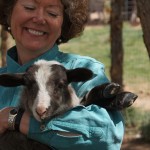 Profile in Continuum Magazine
Continuum, the magazine of the University of Utah, profiles Teresa and her work in their Summer 2015 issue. As part of a "mid-life expansion," Teresa received her second bachelor's degree, a BFA with an emphasis in painting and drawing, from the University of Utah in 2002. You can read "Virtue and Vice" by Ann Floor here.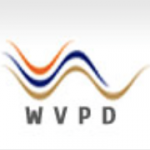 Wisdom Village Publications has purchased publication rights for The Year of Living Virtuously (Weekends Off) in India and will publish it in both English and Hindi. Wisdom Village specializes in books related to mind, body and soul, as well as ethics in business.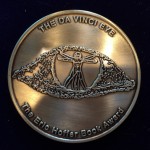 The Year Wins Eric Hoffer Grand Prize
The Year of Living Virtuously (Weekends Off) has won the Eric Hoffer Grand Prize, selected from some 1200 nominees in nearly 20 categories. Earlier, it won an Eric Hoffer Da Vinci Eye Award for cover art. The cover features one of Teresa's "Chicken's from the Dark Side." Great credit is due to Counterpoint Press, and especially to cover designer Natalya Balnova.
Eric Hoffer was a longshoreman turned moral and social philosopher, best known for The True Believer, which grew out of his concern over the rise of totalitarian governments.
Other winners of the 2015 Da Vinci Eye Award are: Artist Spaces, Tina Freeman and Morgan Molthrop, University of LA at Lafayette Press; Beautiful Evil Winter, Kelly K. Lavender; Folly Beach Dances, Sheree K. Nielsen & Russell A. Nielsen, Ocean Spirit Photography; The Family Cannon, Halina Duraj, Augury Books; and Tweeting da Vinci, Ann C. Pizzorusso, Da Vinci Press.
Fishtrap Gathering

The Writer's Pilgrimage, Teresa's yearlong workshop in book-length creative nonfiction, will wind up its year at the Fishtrap Gathering on Wallowa Lake near Joseph, Oregon, beginning July 6. The Gathering extends through the weekend and features workshops, readings, panels and lectures from a stellar group of writers including National Book Award winner Timothy Egan.

Fishtrap: Writing and the West Wallowa Lake, Oregon July 6-12, 2015 More information here


Teresa Jordan and Hal Cannon at Western Wyoming Community College
Thursday, March 25, 2015 The Illuminated Life: The quirky marriage of images and words (Workshop with Teresa) 1 -3:30 pm, Room 1406
Documenting the Ephemeral: How to Get Great Interviews (Workshop with Hal) 1-3:30 pm, Room 1309 Saints and Sinners: Songs and Stories of the West (Concert) 7 pm, Room 1302

Stories and Songs related to The Year of Living Virtuously   

With Hal Cannon Friday, February 13, 7 p.m. Ken Sanders Rare Books 268 South 200 East, Salt Lake City, UT 801-521-3819  

Expect an evening full of winds, winos, Wyoming cowboys, and other particularly Western versions of virtue and vice.
Teresa Jordan and Her Year of Living Virtuously (or not)
Friday, February 20, 7 p.m. Springdale Canyon Community Center

126 Lion Blvd.


(Beside the Springdale Town Hall)


Springdale UT 84767

Presented by Zion Canyon Arts and Humanities Council with support from the Utah Humanities Council and the Utah Division of Arts & Museums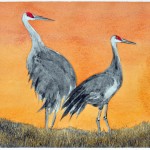 Teresa Shows with the Wild Women Artists
Duncan Little Creek Gallery
Reception: Thursday, January 29, 5-8 PM
Friday, January 30: Noon – 8 PM
Saturday, January 31: 10 AM – 6 PM
518 Commercial Street Elko, NV 89801
775-738-3426
Learn about the Wild Women Artists here.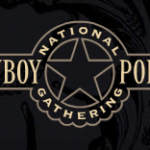 "Listening and Living Virtuously"
Humanities Lecture at The National Cowboy Poetry Gathering
Friday, January 30 11:30 AM Elko Convention Center, Turquoise Room

Learn more about the National Cowboy Poetry Gathering here.
The Salt Lake Tribune chooses The Year for their January book club.
Online UtahLit book club discussion Friday, Jan. 30, 12:15 p.m. Use the link at the top of sltrib.com to access the discussion (link will activate at the above time). After the fact, watch the webcast or download the podcast here.

Read the article here.

Open Mic at Blue Gate Studio

Sunday, January 11 4–6:30 pm Blue Gate Studio 239 W SR 9, Virgin

Sign up here. Please limit your reading to no more than 5 minutes. That's really short, approximately two double-spaced pages if you are reading prose, but enough to give us a delightful taste. PLEASE time yourself in advance so you don't have too much material. You WILL be gonged if you go over! And staying within the time limit is a lovely gesture of respect for the other writers.

Book Launch at Blue Gate Studio
Saturday, November 29 3-6pm Blue Gate Studio (old Red Coyote Cafe) 239 W SR 9, Virgin

Open House starting at 3. Short reading and music by 3hattrio starting at 4:30

 
Reading and Book Signing  at The Kings English Bookstore

Tuesday, December 9, 7 p.m. Kings English Bookstore 1511 South 1500 East
Salt Lake City, UT 84105
(801) 484-9100    

Reading and Book Signing at Sundance Books and Music
Thursday, December 11, 4 p.m.
121 California Avenue
Reno NV 89509 (775) 786-1188  

"The Open Road, the Open Mind, and a Surprising Life of the Imagination"
A talk for The Colleagues Lunch at Dixie State University in St. George, Utah.

Monday, November 3 12:00 Noon Lecture Hall 156 of the Taylor Health Science Center, located at 1526 East Medical Center Drive (south of Lowe's and east of River Road)  

Free and open to the public, the event is hosted by DSU President, Dr. Richard B. Williams, and former DSU President, Dr. Douglas D. Alder.

Yearlong Workshop at Fistrap
Make this the year you finally write that book! Work with Teresa on a book-length project of narrative nonfiction,  July 2014 – July 2015, through the low-residency program at Fishtrap. Learn more here.
Update: this class is full and charging full speed ahead, but check with Fishtrap for classes starting in July 2015.
Squaw Valley Community of Writers Summer Workshops
Join Teresa and a host of other writers, editors and agents
July 8 – 15
Squaw Valley, California
Learn more here
Teresa Jordan and Don Athay February 15–March 8, 2013
Where: The Phillips Gallery 444 E. 200 S. Salt Lake City, UT   (801) 364-8264   When: February 15 – March 18 Reception: February 15, 6-9pm   Preview Teresa's work
Read Teresa's Artist's Statement
Visit Phillips Gallery

Wild Women in Elko during National Cowboy Poetry Gathering, 2013
  Where: Duncan LittleCreek Gallery 518 Commercial Street, Elko, NV (775) 738-3426   When: Gallery Show:  January 11 – February 2 Marketplace with the artists: Fri, Feb 1, 10am-8pm, Sat, Feb 2, 10am-6pm Reception: Friday, Feb 1, 5-8pm Underwood Story Hour: Sat. Feb 2, 11am Who:  Susan Glaser Church, metal Kathleen Durham, storyteller and Goddess of Underwood Kristen Franzen-Orr, glass Karel Krystin Hendee, silk painting Teresa Jordan, monotypes Barbara Glynn Prodaniuk, ceramics Gail Rappa, Jewelry Deon Reynolds, Photography Trish Reynolds, Photography Sidne Teske, Pastels

Teresa Jordan, Fae Ellsworth, Leia Fox and Joy Stein at Blue Gate Studio, Jan. 19-21, 2013
Join Zion Canyon artists Fae Ellsworth (collage), Joy Stein (watercolors and photography), Leia Fox (jewelry) and Teresa Jordan (monotypes and watercolor) for art, demonstrations, refreshments and plenty of laughter Saturday, Sunday and Monday, January 29-21.
Blue Gate Studio (the former Red Coyote Cafe) is one of over three dozen artists' studios from St. George to Zion National Park open to the public on the tour.Tickets for the entire tour are $10.
When:  
Saturday, Jan 19, 10am-6 pm
Sunday, Jan 20, 1pm-6 pm
Monday, Jan 21, 10am – 6 pm
Where:
Blue Gate Studio on the south side of highway SR9 between 300 W and 100 W in Virgin, Utah
Tickets:
$10, online at www.artstozion.com
4pm SAT: SPECIAL MUSICAL GUESTS: Hal Cannon joins Mark and Marsha Rasmussen on banjo, guitar, and mandolin for old-time tunes
For more information, tickets and a tour map: www.artstozion.com